XBRL Europe held a Digital Event on Sustainability/ESG.
DATE: 24th June Afternoon.
REGISTER TO THE WEBINAR (free registration open to members and non-members)
See similar XBRL Europe webinars on other topics.
Thursday 24th June – 14:00-17:00 – Sustainability/ ESG  reporting Track:
During three hours several presentations will be held on Environmental, Social, and  Governance reporting. Please find below the overview of speakers which will give a presentation during this session. 
PROGRAM
_______________________________________________
Presenter: Patrick de Cambourg, Autorité des Normes Comptables (ANC)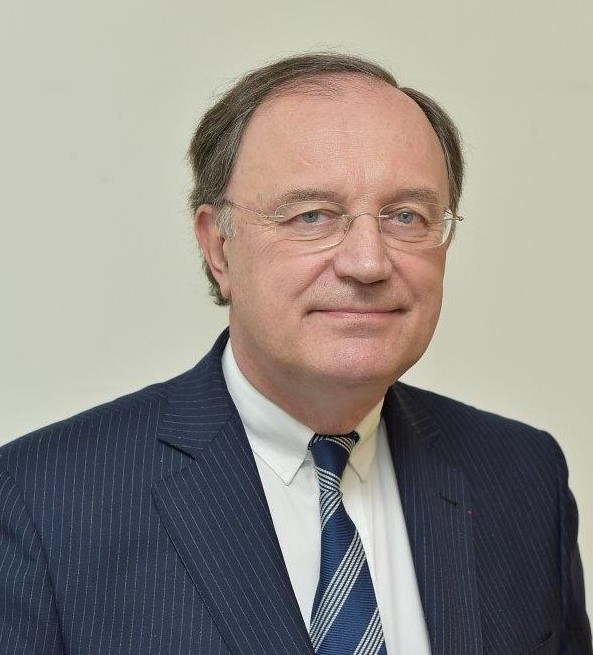 About Patrick de Cambourg
Patrick de Cambourg, a Political sciences graduate (Sciences Po Paris), holds also degrees in public law and business law and is Bachelor of Arts. As chartered accountant and auditor, he spent his entire professional career within the Mazars Group, successively as junior, manager and partner. He became President of Mazars in 1983. In 1995, he was appointed as Chairman of the Management Board of the newly created international partnership and became in 2012 Chairman of the Supervisory Board. Since late 2014, he has been Honorary President of the Mazars Group.

Since March 2015, Patrick de Cambourg has been President of the French public accounting standards setting authority (ANC/ Autorité des normes comptables). As such he is also a Board member of the European body with advisory capacity to the European Commission on IFRS (EFRAG / European Financial Reporting Advisory Group) and a member of the IASB forum of major standards setters (ASAF / Accounting Standards Advisory Forum). In addition, he is a Board member of the French capital markets regulatory and supervisory authority (AMF / Autorités des marchés financiers), of the French banking and insurance supervisory authority (ACPR / Autorité de contrôle prudentiel et de résolution) and of the French financial stability body (HCSF / Haut Conseil de Stabilité Financière).

At the special request of the French government, he recently prepared two reports on: the future of the accounting profession (June 2018) and propositions to develop further non-financial information ("Ensuring the relevance and reliability of non-financial information: an ambition and a competitive advantage for a sustainable Europe". May 2019.).
_______________________________________________
Presenter: Phil Fitz-Gerald, Financial Reporting Council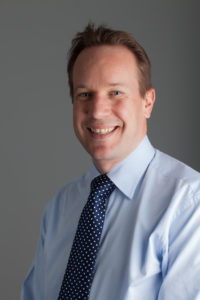 About Phil Fitz-Gerald
Phil became Director of the Financial Reporting Lab in 2017. He is a Chartered Accountant in the UK with over 20 years of experience in accounting and audit, focusing on improving the quality of company reporting. He has worked for the Financial Reporting Council since 2009 and was previously the Head of Case Examination and Enquiries.
Phil started his career in the audit practice of KPMG where he spent ten years, the latter half of which he worked as a senior manager in the firm's professional practice department. After leaving practice, he spent five years as a training consultant helping companies with their corporate reporting requirements before joining the FRC.
Phil is also a board member of XBRL International
Presenter: Tord Andersson, RVA Consulting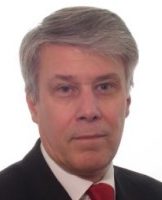 About Tord Andersson
Tord Andersson is Director at RVA Consulting, a finance and strategy business consultant for SME-companies in Sweden. He has earlier worked as a senior investment analyst (buy-side) and financial/research analyst (sell-side) in the finance industry as well as a product manager in the telecom equipment industry. He has also been a visiting senior lecturer in finance at University of Hertfordshire Business School (UK). His recent texts include "Accounting for carbon and reframing disclosure: A business model approach" (Accounting Forum 2014) and "Accounting for business models: Increasing the visibility of stakeholders" (Journal of Business Models 2015).
Tord is also a member of XBRL Sweden, Sweden Sustainable Investment Forum and The Swedish Society of Financial Analysts.
Presenter: Véronique Toully, Vice-President and Global Head of Sustainability UCB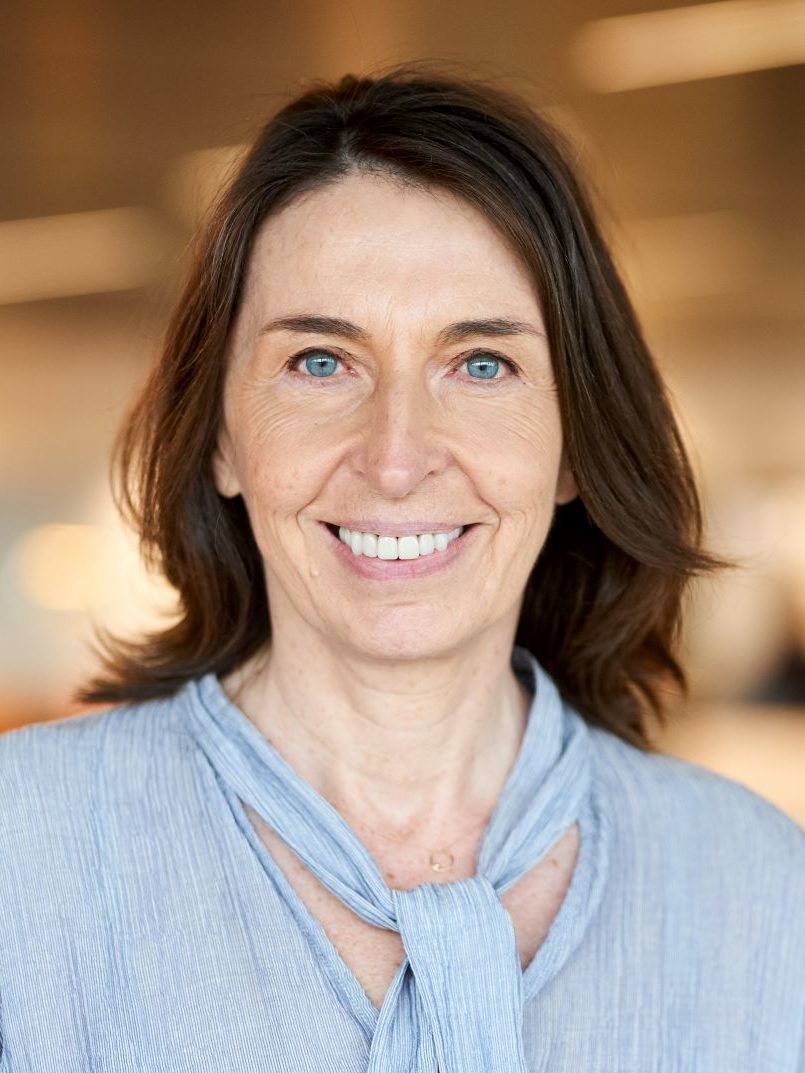 About Véronique Toully :
Véronique Toully is Vice-President and Global Head of Sustainability for UCB, a global biopharmaceutical company focused on creating value for people living with severe diseases in immunology and neurology. She is responsible for the integration of sustainability within the company strategy and for supporting the organization in incorporating economic, social and environmental perspectives in order to drive UCB's sustainable business growth. Véronique joined UCB in 2004 to set up their Market Access Department, integrating outcomes research, pricing and reimbursement strategies. She then led their global team in charge of bringing together the perspectives of patients, payers and healthcare providers into UCB strategy.

In 2010, Véronique moved to Australia with her family to lead the UCB Australia and New Zealand affiliate. In 2013, she became Managing Director of UCB China, based in Shanghai for 5 years.

Prior to joining UCB, Véronique had 10 years' experience as partner in a consulting firm in France. She supported clients in their pricing and reimbursement strategies for drugs and medical devices and worked for leading Fortune 500 pharmaceutical companies and biotech firms. She started her career as a scientist at LFB in France, a pharmaceutical group specialized in plasma derived and recombinant therapeutic proteins for the treatment of rare diseases. Veronique is a Doctor in Veterinary Medicine (Oniris, France) with a MBA (HEC, France) and a Diploma in Health Economics from the University of York (UK). She is currently undertaking a Master of Studies in Sustainability Leadership at the University of Cambridge (UK), and is the happy mum of 2 daughters.
Presenter: Florent Chaix, investor Relations Manager at Bureau Veritas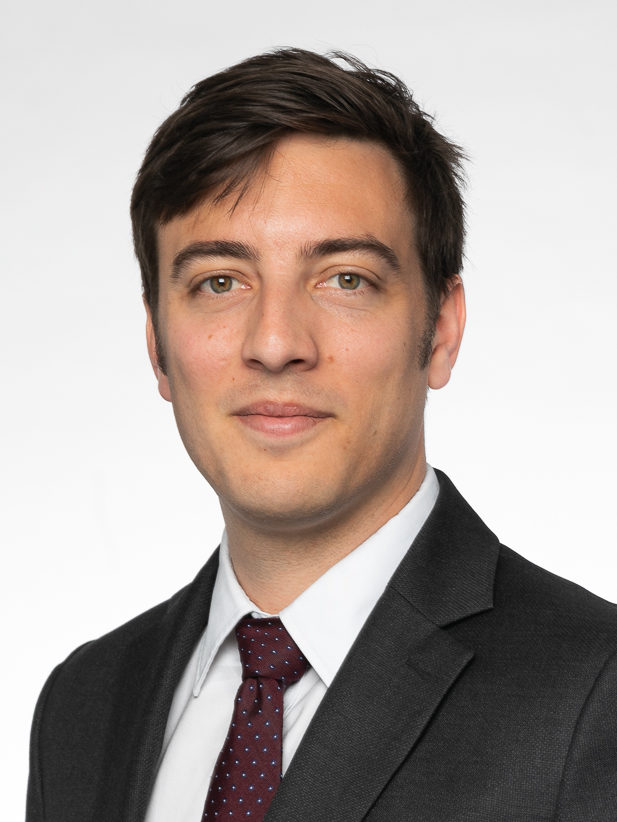 About Florent Chaix:
Florent Chaix started his career in 2008 at KPMG Paris within the Middle Market business unit. He worked both in audit (statutory and consolidated accounts) and advisory services (management support to establish consolidated accounts, treasury management, and profitability analysis) for companies with revenue comprised between €50 million and €5 billion, and exposed to various end-markets. He was also intermittently appointed on Forensic missions (anti-fraud, anti-bribery). In 2013, he pursued his career as Investor Relations Analyst for Vallourec, a company producing tubular solutions mainly for the energy sector. Before joining Bureau Veritas in 2017, Florent worked for SCOR, a global reinsurance company, where he was Investor Relations Manager. Throughout his experience as Investor Relations, he was deeply involved in the development of ESG/non-financial communication. Florent is a graduate of ESCE Business School and IAE Poitiers University, in International Finance and Financial engineering. He experienced international exchanges at Concordia University (Montreal) and EBS-Regent's University (London). He achieved in 2015 a Certificate on Financial Communication & Investor Relations delivered by the University of Paris Dauphine, in partnership with the CLIFF (French IR professionals association).
Presenter: Dawid Bastiot, Member of the European Commission's Platform on Sustainable Finance
About Dawid Bastiot:
Dawid is an EU affairs specialist who partners with energy companies to help them manage the transition to a sustainable enterprise. Dawid has been nominated to serve as a member of the European Commission's Platform on Sustainable Finance. He also is the co-director in a Certificate of Advanced Studies in SDG Investing at the Graduate Institute in Geneva. Dawid spent a decade working in managerial and executive roles, in the field of development finance and regional development for public and non-governmental organizations. Dawid holds a Ph.D. from the IHEID. 


Presenter: Liv A. Watson, Senior Advisor and Digitisation Lead, The Impact Management Project (IMP)

Abstract
The Non-financial Digitisation Working Group (NDWG)   was established in autumn 2020 to assess the feasibility of establishing a public good registry of digital taxonomies, as a mechanism to develop and maintain digitised versions of sustainability standards and – by consequence – to achieve greater flows of sustainability information between preparer and users. 
NDWG is hosted by the Impact Management Project (IMP), a forum for building global consensus on measuring, managing and reporting impacts on sustainability. Part of the IMP's work is to facilitate standard-setting organisations that are coordinating efforts to provide comprehensive standards to the market.  In this session we share key takeaway from the project.
About Liv Watson
Liv is on secondment to the IMP, leading the IMP's facilitation on digitisation. She also chairs the IMP's Non-financial Digital Transformation Working Group, an initiative aiming to determine if and how non-financial reporting lends itself to structured data using the open international standard for digital business reporting, XBRL.
As the co-founder of XBRL and the XBRL International consortium, Liv works globally with leading market regulators, accounting associations and institutions. She has held several speaking engagements on financial and business reporting standards, its benefits, potential applications and adoption in corporate governance and social responsibility reporting. Liv has also held several leadership positions related to XBRL, including as a member of the IFRS XBRL Advisory Committee, the XBRL International Steering Committee and the XBRL Standing Committee.
Liv has authored one of the Institute of Management Accountants (IMA)'s most successful professional courses, "Accounting System Technology for the 21st Century", and published numerous articles for international publications and journals. She is an editorial board member of the "International Journal of Disclosure and Governance", as well as the co- and contributing author to several books, including "XBRL for Dummies", and the "Governance, Risk and Compliance Handbook", "The Landscape of Integrated Reporting," and "Effective Auditing for Corporations".
For the past 10 years, Liv has also been the Senior Director of Strategic Customer Initiatives at Workiva Inc., which has served over 70% of fortune 500 companies and more than 200 EU companies with their statutory reporting requirements.
Presenter: Erik Breen, Chair of the <IR> Framework Panel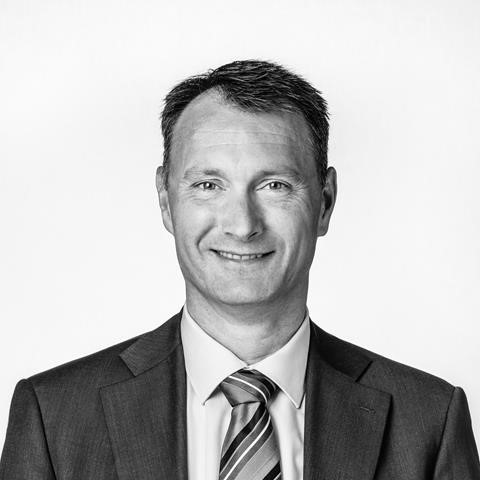 About Erik Breen:
Erik Breen (1972), Chair of the <IR> Framework Panel, has the ambition to (re)connect the power of (institutional) capital with the beneficiaries' non-financial values through a realistic business-driven approach. He has 24 years' experience in asset management, especially in integrating finance and sustainability. He held (or holds) various positions with Robeco, Triodos Investment Management and auxiliary functions with Eumedion, ICGN and Integrated Reporting. He has been at the forefront of global developments in corporate governance, responsible investment, stewardship and sustainability and impact investing. He has international experience as board member in developing and challenging strategy, in promoting effective risk oversight and in fostering open board cultures. In 2019, he founded Infinsus, which is his own consultancy firm dedicated to integrating finance and sustainability.
Presenter: Dr Ben Russell – Chair of XII's Taxonomy Architecture Guidance Task Force / Strategic Markets and Innovation Director at CoreFiling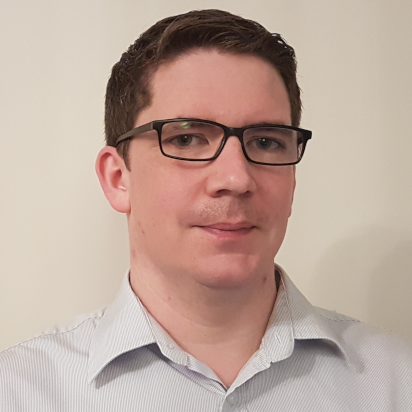 Abstract
The eventual value of sustainability and ESG reporting will be derived from the data collected. This data is defined by the taxonomies and the filing programmes put in place to collect it. This presentation takes a global view to consider the taxonomy and filing program choices available and how decisions in this area impact the approaches needed for reporting and analysis.
This presentation is based on work carried out by the XII Taxonomy Architecture Guidance Task Force (TAGTF) in responding to a recent public consultation on the SASB ESG taxonomy.
About Ben Russell
Dr Ben Russell is an expert in the modelling and movement of data, with a particular interest in regulatory applications. During his ten years at CoreFiling, he has held a number of different positions that have seen him deliver consultancy, thought leadership, solution architectures, training, advice and, most of all, innovative solutions to both consumers and producers of business data. He is the long-term Chair of the Taxonomy Architecture Guidance Task Force at XBRL International, the governing body of the XBRL standard.
Ben's current focus is to develop and encourage new uses of standards-based and data-driven solutions to increase the value and reduce the cost of data. He holds a MEng and PhD in Electronic Engineering from the University of York, UK.
Presenter: Frank Klein, Client Coverage Division at DWS, senior coverage specialist institutional and ESG specialist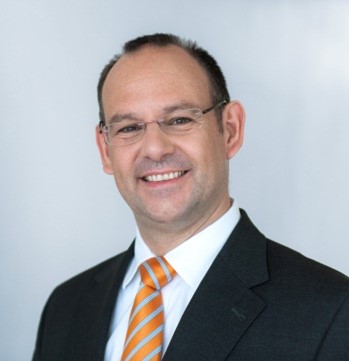 About Frank Klein:
Frank Klein, Client Coverage Division at DWS, senior coverage specialist institutional and ESG specialist. Frank Klein joined in 2007. Having held a position within DWS (formerly Deutsche Asset Management) as Global Head of Product Management for the institutional business, he is currently working in institutional distribution for German corporate clients and coordinates the ESG activities for the German institutional business on the distribution side. Before this, he spent 11 years at Sal. Oppenheim Kapitalanlagegesellschaft, where he served in several positions: German and European equity management for domestic and foreign institutional clients, Head of Mid and Small Caps, Oppenheim Research: Head of Equity Buyside research. Before joining Sal. Oppenheim, he had worked for Deutsche Bank AG in a broad range of positions, mainly in the Asset Management area.
Since 2008 he has been a board member of the German national member society DVFA, between 2011 and 2018 he has been an EFFAS EMC member and since 2018 co-chair of the EFFAS ESG commission. Besides that, since 2015 he has been a member of the International Integrated Reporting Council (IIRC).
Presenter: Hilde Blomme, Deputy Chief Executive Accountancy Europe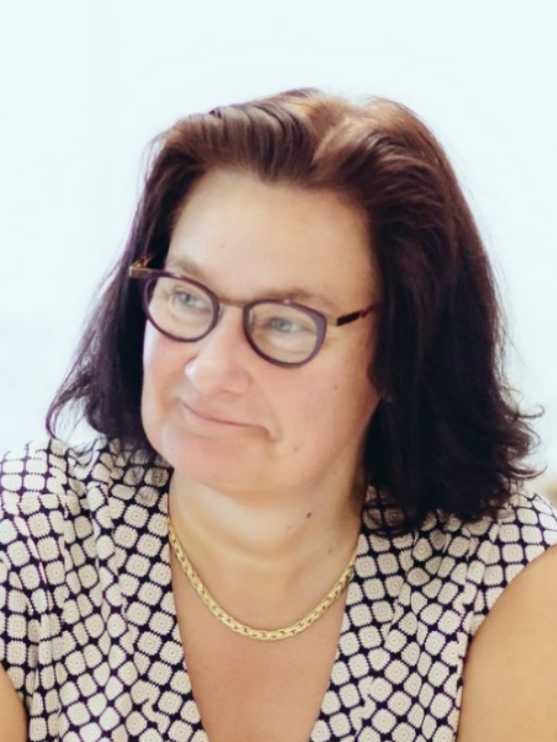 About Hilde Blomme:
Hilde Blomme joined Accountancy Europe in 2003 and has been Deputy CEO since 2011. Hilde provides regulatory and technical expertise in the areas of reporting, assurance, (sustainable) finance, tax and practice development and contributes to developing the Federation's strategy as a Board member. Prior to this assignment, she spent nine years with PwC as an external auditor, consecutively in Brussels, New York and London dealing with both multinational and SME audit and assurance clients. Prior to joining PwC, she spent three years with local Belgian auditing firms serving SME clients. She started her professional career at Morgan Guaranty Trust in Brussels. She is qualified as a US Certified Public Accountant, Belgian Chartered Accountant, and member of the UK Association of Chartered Certified Accountants (ACCA). She is a member of the Reporting Lab@EFRAG Steering Group.
Host: Anne-Marie Schoonbeek, Member of the Sustainability / ESG workgroup of XBRL Europe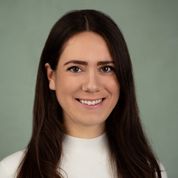 About Anne-Marie Schoonbeek:
Anne-Marie Schoonbeek is an expert in enabling company management teams to manage and improve their ESG performance and is a member of the XBRL ESG working group. She is the co-founder of Key ESG, a management software solution that enables companies to drive their long-term sustainable competitive advantage by integrating ESG into their day-to-day decision making. Before founding Key ESG, she worked in McKinsey & Company's New York and Amsterdam offices and supported executives on a range of strategic topics. She holds a MBA from the Harvard Business School and a Masters in Law from the University of Ghent and Bologna.
Host: Gilles Maguet, CEO XBRL Europe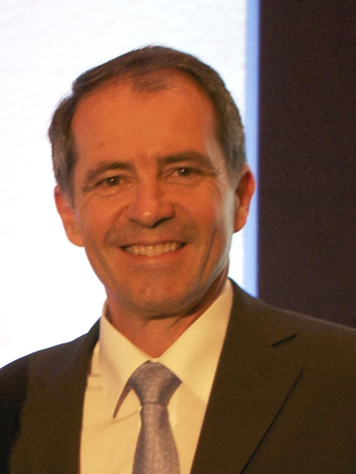 About Gilles Maguet: 
Gilles Maguet is Chief Executive Officer of XBRL Europe since 2008, CEO of XBRL France since 2005 and involved in the XBRL initiative since 2003. ​
Gilles Maguet helps to move XBRL forward in Europe in liaising with the European and EU national Institutions/authorities like European Commission, ESMA, ECB or others, and in assisting in the implementation through dedicated events and working group activities, of the various XBRL regulatory reportings nationally and in Europe in the banking and insurance sectors with their recent evolutions towards the integrated reporting, or recently for the stock listed companies reporting – the ESEF reporting, and obviously for the future Sustainability / ESG reporting in Europe. ​
Gilles Maguet holds a Master degree in Engineering in advanced technologies as well as a Master degree in Financial management from Panthéon Sorbonne University, and his experience lies with engineering at the start of his career and with management and strategic consultancy since the 90's for a range of large to small organisations, institutions and corporates.
Host: René van der Meij, CO-chair of the Sustainability / ESG workgroup of XBRL Europe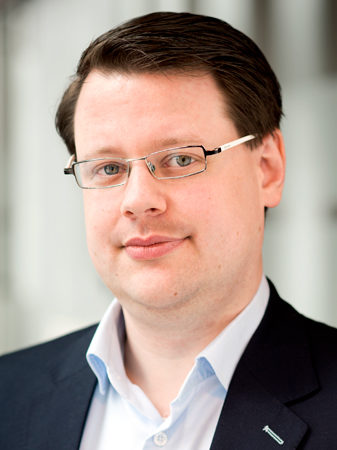 About René van der Meij:
René van der Meij is Tribe lead SBR at Visma Connect. He started his carreer in 2014 by researching on how to store knowledge in an XBRL taxonomies, in such a way that everybody would have a same understanding of the definition of  concepts within that taxonomy. Afterwards he started to join the taxonomy team to develop the XBRL taxonomies for the Chamber of Commerce, Bureau of Statistics and the Dutch Banks at SBR Nexus. René expanded his knowledge on SBR as an active member in several Dutch SBR committees, including co-chairing the Preparer extensions workgroup, and also contributed to the XBRL chapters of challenging the chain. In his current role, René is responsible for all SBR services that Visma Connect delivers to the Dutch government, including Digipoort, Taxonomy development and human-to-system XBRL portals.
In 2020 René joined the executive committee of XBRL Europe and became the co-chair of the ESG working group.