During this event we shared perspectives on the current activity and challenges for ESEF reporting and looked into the future to explore the way we expect iXBRL tagging requirements will extend to include sustainability/ESG reporting in the years to come.   
Our XBRL Europe digital event on ESEF saw circa 300 attendees for 400 registrations. Let us thank the preparation committee, the presenters and you all the attendees of this event.
PRESENTATIONS AND VIDEOS
Introduction and Welcome by Bruno Tesnière Chair of XBRL Europe and  Gilles Maguet CEO of XBRL Europe.  
SESSION ONE – ESEF
moderated by Jon Rowden from XBRL UK and PwC
Introduction – Jon Rowden (ESEF) from XBRL UK and PwC 
Common and Best Practices – Pierre Hamon – co Chair of XBRL Europe Best Practice task Force on ESEF – XBRL Europe/ Amana
  Top 5 to ease (semi-) automated analysis – Thomas Klement – XBRL Germany / ABZ Reporting 
Have control – Vincent Boujnah – XBRL France /CtrlPrint – part one
and part two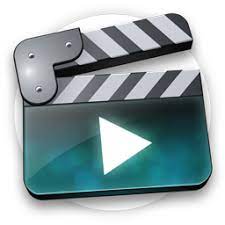 Xbrl education is key – Pierre Pottier – XBRL Europe / Invoke
ESEF from a vendor's perspective – Martin Deville – XBRL UK / UBPartner 

After "getting over the line" – Jon Siddle – XBRL UK / CoreFiling
Reviewing ESEF compliance – John Rowden : XBRL UK and PwC 
QUESTIONS 1/2
Where do you see efficiencies for Year 2 and how can they be achieved?
Do you have any words of advice for auditors?
QUESTIONS 2/2
In preparing for ESEF ,what has been the biggest surprise, and why?
Where do you see the ESEF journey taking us in 5 or 10 years time?
SESSION TWO – Sustainability /ESG
moderated by René Van Der Meij (sustainability/ESG) from XBRL NL / Visma
Introduction, René Van Der Meij
Update on the latest CSRD developments, – Matthieu Garat Co-Chair of the XBRL Europe ESG Working group from XBRL Europe / Labrador
– Overview of SASB ESG XBRL Taxonomy with some practical examples – Shraddha Bagul XBRL Europe / Iris business Services
– Interconnectivity enabled through XBRL, by Marc Houllier from XBRL France / Corporatings
Wrap-up – Gilles Maguet, CEO XBRL Europe