SUSTAINABILITY REPORTING
ESG PLENARY – 22 May 2023 – 14:00 – 16:00 CET
PROGRAM
14:00 The Future of standard setting in ESG reporting by Patrick de Cambourg (Chair of the EFRAG Sustainability Reporting Board)
_______________________________________________
Presenter: Patrick de Cambourg, Autorité des Normes Comptables (ANC)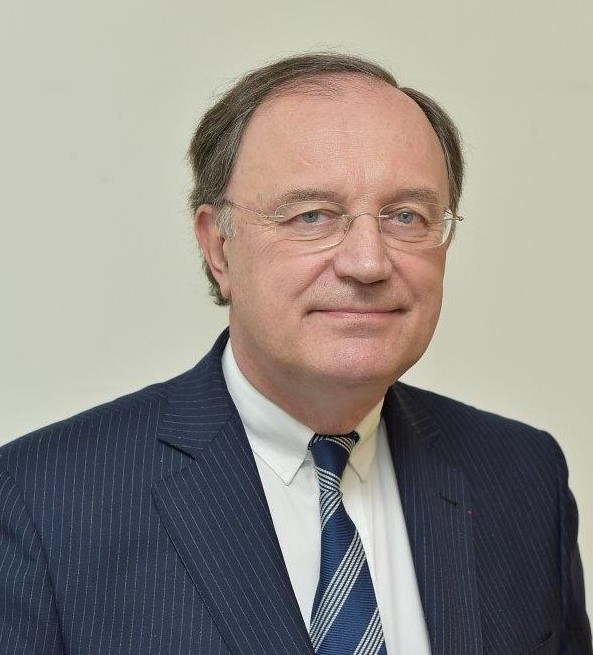 About Patrick de Cambourg
Patrick de Cambourg is the Chair of the EFRAG Sustainability Reporting Board since November 2022.
Between 2015 and November 2022, he was President of the Autorité des normes comptables (ANC), the French accounting standard-setting Public Authority.
Patrick, a graduate from Sciences Po Paris, holds degrees in public and business law and has a Bachelor of Arts. As chartered accountant and auditor, he spent his entire career within the Mazars Group. Since late 2014, he is Honorary President of the Mazars Group.
_______________________________________________
Presenter: Richard Bössen, Senior Manager Digital Reporting EFRAG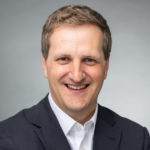 About Richard Bössen:
Richard Bössen is a digital reporting XBRL expert and joined the EFRAG staff in April 2023 and is responsible for the development of digital sustainability XBRL taxonomies (ESRS and Article 8). He is chair of international XBRL Standards Board (XSB). Before Richard joined EFRAG, he was Head of XBRL at AMANA consulting and provided XBRL reporting software solutions to large, listed companies, audit firms and supervisory authorities. Richard was part time seconded from AMANA consulting to EFRAG from Summer 2021 till March 2023 and supported the PTF on the preparation of the XBRL taxonomy for the ESRS.
_______________________________________________
Presenter: Andrea Giannini, EFRAG SR Central Secretariat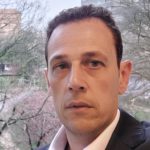 About Andrea Giannini:
He has been working in CONSOB, the Italian Securities and Exchange Commission, since 2008. During the first ten years, he served as an expert at the Department of Inspection (Milan office), where he conducted on-site inspections of several supervised entities (listed companies, auditing firms, investment firms).
From April 2018 to October 2021 he worked as a personal assistant to the Commissioner, Dr. Paolo Ciocca, contributing with his expertise in the following areas: sustainable finance, DLT/blockchain/STO, market abuse regulation and IPO.
He has been seconded to EFRAG since November 2021. First, he was involved in the project task force to develop the standard on governance matters and to contribute to the preparation of a digital taxonomy. As part of the EFRAG Central Secretariat, he is currently involved in the development of the Sustainability Reporting XBRL Taxonomy and in the drafting of the implementation guidance related to the standards released in Set 1 by EFRAG.
He holds a PhD in Business Administration (University of Pisa, 2008) and a Master's degree in Law (University of Milan, 2018).  He is a certified investment analyst (CIIA) and a certified chartered accountant and auditor (ODCEC).
_______________________________________________
Presenter: Owen Jones, Lead IFRS Foundation's digital taxonomy team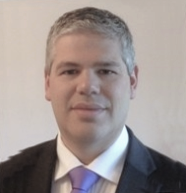 About Owen Jones:
Owen Jones is the head of the Taxonomy team at the IFRS Foundation. Prior to joining the IFRS Foundation, Mr Jones worked at the European Banking Authority developing the XBRL taxonomy for their supervisory reporting framework. Mr Jones also worked in a variety of roles at the Bank of England. He has a Master of Science degree in physics from Cambridge University.
_______________________________________________
Panelist Bruno Tesnière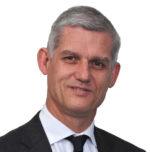 About Bruno Tesnière: 
Bruno Tesnière is chairman of XBRL Europe and Technical Advisor to the International Ethics Standards Board for Accountants (IESBA). He is a former partner and head of independence and risk management of PwC France. Mr. Tesnière has been a member of the XBRL community for over two decades.
_______________________________________________
Host Patricia Myles CPA, Global Regulatory Compliance and Strategy Consultant, Donnelley Financial Solutions (DFIN)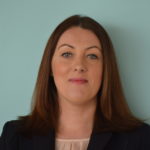 About Patricia Myles:
Based in London, Patricia Myles is the Global Regulatory Compliance and Strategy Consultant within the Global Capital Markets division at Donnelley Financial Solutions (DFIN). Her focus within this role lies within the SEC and ESMA regulations relating to corporate digital reporting. She is responsible for leading the company's initiative on the provision of software solutions and consultative services to an international client base.
Patricia is active at European level in working groups focused on education and advocacy for regulatory and policy change including currently at the XBRL Europe Sustainability/Environmental, Social and Governance (ESG) Working Group. Patricia earned her CPA qualification from The Institute of Certified Public Accountants in Ireland and a Diploma in IFRS with the Institute of Chartered Accountants in England and Wales.
_______________________________________________
Host René van der Meij, Chair ESG Working group XBRL Europe, member of the executive committee of XBRL Europe
About René van der Meij:
René van der Meij joined the executive committee of XBRL Europe in 2020 and became the co-chair of the ESG working group. Besides to his work at XBRL Europe, René is CTO at SBR Nexus, a cooperation of the three Dutch Banks (ABN-AMRO, ING and Rabobank) enabling businesses to report their data conform standards to the Dutch Banks.